Event party in St. Moritz. The best locations for weddings and corporate events in St. Moritz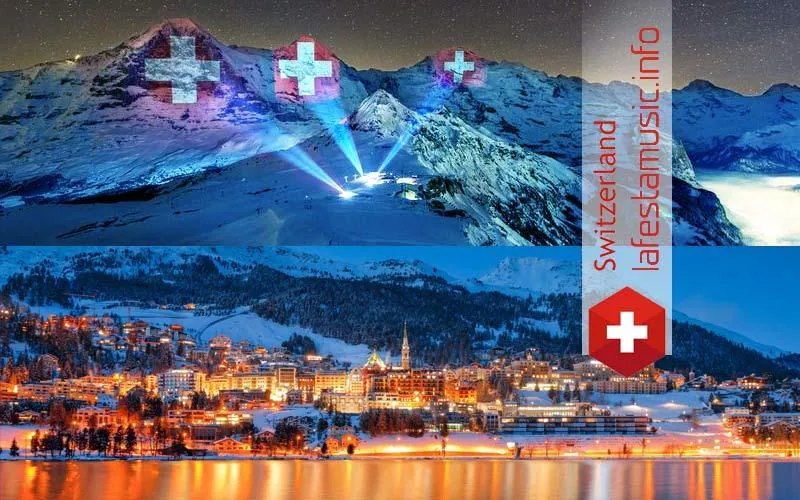 St. Moritz is known not only as a ski resort with an amazing history of winter sports development, but also as a year-round location for picturesque events and weddings. Thanks to its natural location in the southern part of the Swiss Alps (canton of Graubünden), St. Moritz enjoys over 300 days of sunshine a year, making it easy to plan an outdoor party and wedding ceremony.
Many organizers of private or corporate events ask themselves: "What is the advantage of St. Moritz compared to other famous Swiss and French resorts (Davos, Zermatt, Grindelwald, Courchevel, Chamonix)?" Below we will try to understand why event managers and newlyweds choose St. Moritz as the location for their event.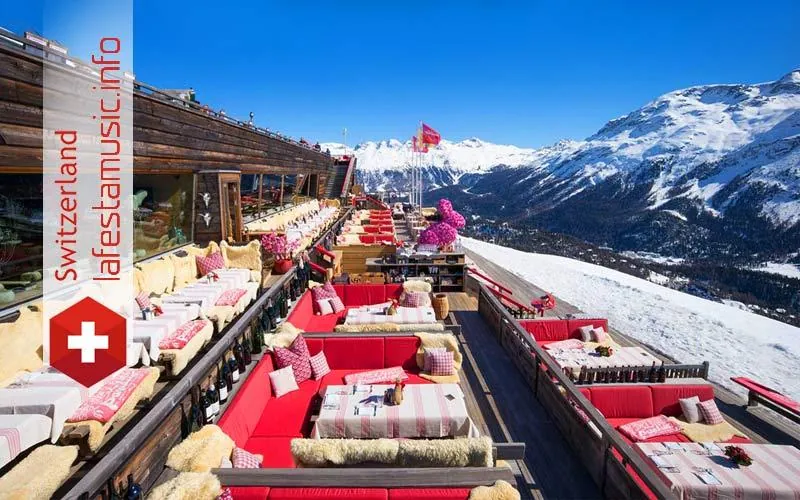 Features of St. Moritz for an event, a private party and a wedding
Thermal Resort
St. Moritz is one of the oldest resorts in Europe, and its hot springs have been used since Roman times. In the late Middle Ages travellers came to the area to see the "boiling water" and in 1519 the Pope (Medici Leo X) promised absolution to pilgrims who visited the Church of St Mauritius (Moritzkirche), built near the mineral springs.
As a result, the best hotels in St. Moritz offer excellent spa treatments that can be included in the holiday programme for guests at your wedding, birthday or corporate party.
Ski resort
St. Moritz has one of the most amazing and significant histories among the world's ski resorts, which can be an advantage when choosing this location for a winter event and party. It has hosted two Olympic Winter Games (1928 and 1948) and more than 20 World Ski Championships. It was St. Moritz that was the first in history to host such European competitions as a curling tournament (1880), ice-skating (1882), a bobsleigh race (1890) and others.
One of the best winter sports facilities can be part of the entertainment program for your birthday party, private party or corporate event in St. Moritz. The resort has 24 ski lifts and over 350 kilometres of pistes and cross-country ski trails with breathtaking panoramic views.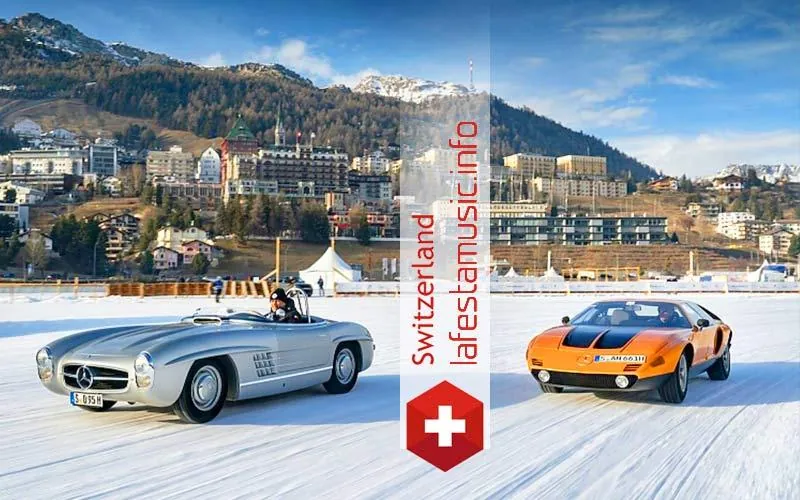 Lake Silvaplana
Another advantage of St. Moritz for events and weddings at any time of the year is its lake. In summer, it even hosts the World Sailing and Windsurfing Championships. You can make use of the lake's well-organised water infrastructure and add sailing to your party program or sail to a wedding ceremony in a beautiful boat.
In winter, the frozen Lake St. Moritz is used for vintage car races, snow polo, cricket and horse racing, which will also help to diversify the leisure activities of your event guests.
Multiculturalism
Although St. Moritz is a German-speaking resort, around 40% of the local population are foreigners (including many wealthy people who have bought property here). Due to its proximity to Italy, Italian is the second most spoken language (22%). As children learn 4 languages in Swiss schools (English, German, French and Italian), you will have no problem choosing a host for the different audiences of your event and party.
Surprisingly, there are still 5% of the population in the St. Moritz region who speak the rare and endangered Romansh language.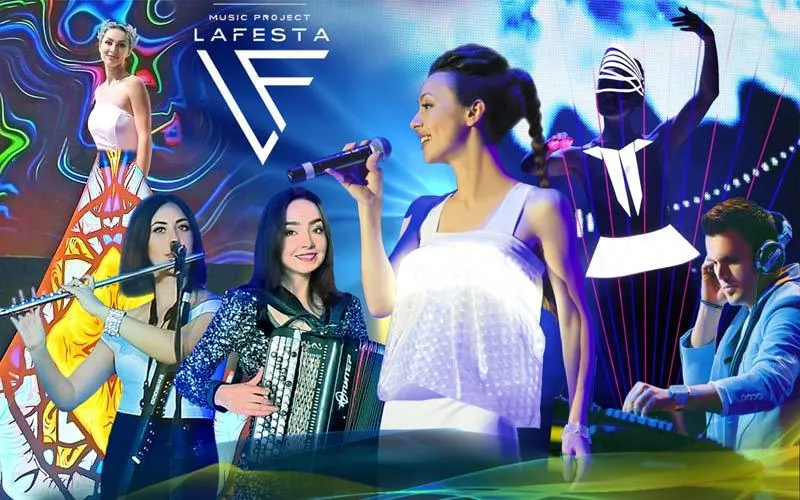 You can book original Swiss artists and musicians who will fit in perfectly with the atmosphere of a wedding ceremony and party in St. Moritz.:
- Stylish music band and the best live music in St. Moritz
- Show of the opera singer in a 3D dress (it is possible to create content in the style of your event)
- Rent of sound equipment and professional sound engineer
- Singer and Hang Drummer (duets with a harpist, accordionist or DJ are also possible)
- Laser harp show (this is a real musical instrument, so it is possible to make it interactive for the guests of the event)
- Unique Lounge Opera and Opera Diva (performance in a small ensemble of 3-4 people possible)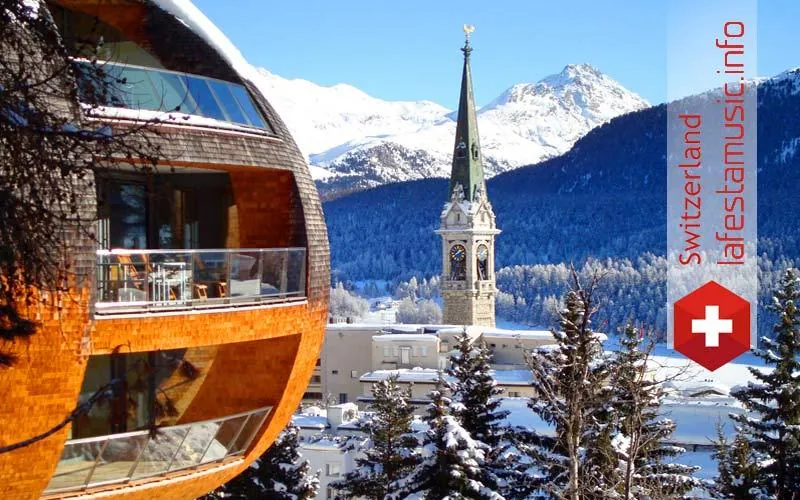 The best hotels in St. Moritz for an event, private party and wedding
St. Moritz is home to some of the world's most luxurious hotels, many of which offer beautiful venues and restaurants with stunning views for weddings, corporate events and other special occasions. Here are some of the best venues in St. Moritz for events:
Kulm Hotel (luxury wedding and business event in St. Moritz)
This is one of the oldest hotels in St. Moritz and has become a landmark of the resort. It was built in 1856 and in 1879 the Hotel Kulm was the first building in Switzerland to be lit by electricity.
But it is another story that has made this five-star hotel world-famous. In 1864, the owner of the Hotel Kulm (Johannes Badrutt) made a bet with four British tourists that they would enjoy their stay in St. Moritz more in winter than in summer, and if they did not, he promised to refund their expenses. The tourists returned the following winter and St. Moritz has been developed as a winter resort ever since.
The Kulm Hotel has several rooms suitable for business events (conferences, presentations, receptions) as well as private parties and birthday celebrations. The Kulm Country Club, for example, can accommodate 200 guests and offers a panoramic view of the mountains surrounding St. Moritz.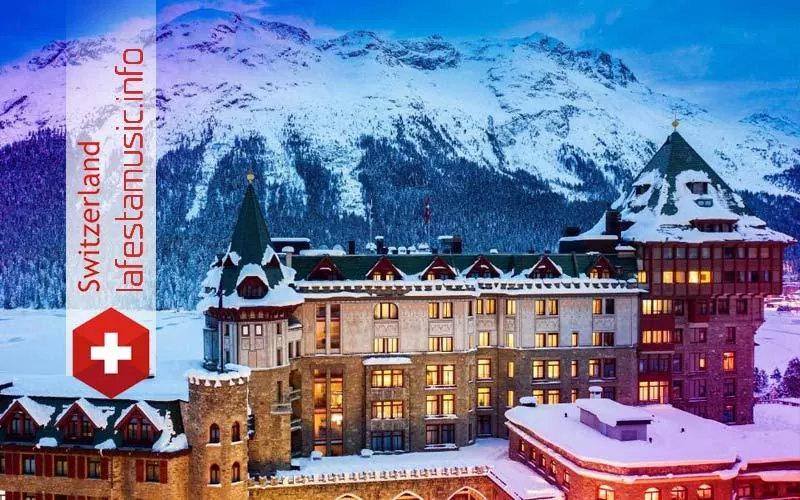 Badrutt's Palace Hotel (gala event and corporate event in St. Moritz)
This is another of St. Moritz's iconic hotels. It was opened in 1896 as the residence of the Belgian royal family. After it opened as a luxury hotel, many celebrities came here to rest: John F. Kennedy, Audrey Hepburn and Alfred Hitchcock.
The hotel has a hall for 450 guests, suitable for large gala dinners, presentations and conferences. There are also 6 restaurants and bars on site. So you will have no difficulty in choosing a location for your party and wedding in St. Moritz.
Kempinski Grand Hotel des Bains (private party and banquet in St. Moritz)
An elegant five-star hotel that was opened in 1864. It has one of the largest event halls in St. Moritz, capable of accommodating up to 550 people. Also, on the territory of the Grad Hotel there are 3 restaurants (including the exquisite Cà d'Oro) and a lobby bar. Keep in mind that in many ski resorts some restaurants are open only from November to April, although they can be rented out for weddings and parties.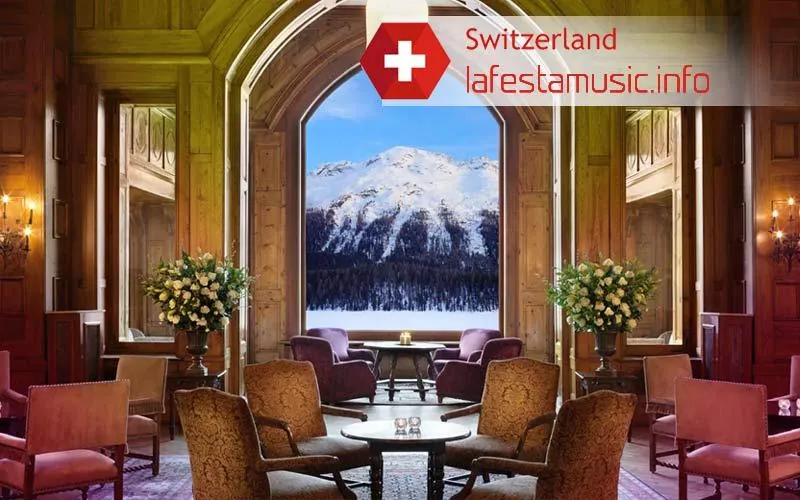 Carlton Hotel St. Moritz
This hotel was opened in 1913 in the centre of St. Moritz and has a beautiful panoramic roof terrace. One of its halls can accommodate up to 350 guests for your event. The hotel has 2 bars and 2 fine restaurants (including Romanoff and the Italian Da Vittorio).
Suvretta House (party and wedding planning in St. Moritz)
Located 2 km from St. Moritz, this sophisticated hotel has its own ski lift with direct access to the slopes. One of the hotel's restaurants (Suvretta Stube) specialises in traditional Swiss cuisine and can accommodate up to 200 people. Suvretta House also has an original 1920s bar, Anton's Bar, named after the hotel's founder, Anton Bon. This bar is ideal for a party or event in the style of the 20s and 30s: Chicago, Gangster, Gatsby, Swing, etc.
Grace La Margna St Moritz
The hotel was built in 1906 in the centre of St. Moritz, just 200 metres from the train station. In the summer of 2023, after a complete and extensive renovation, the hotel will be ceremoniously opened.
Grand Hotel Kronenhof (corporate event and presentation in St. Moritz)
Built in 1848 in neo-baroque style, it is one of the oldest and best-preserved hotels in St. Moritz. In 2014, the Kronenhof was awarded "Best Hotel in the World" by Tripadvisor. Located 6 km from St. Moritz, the hotel offers panoramic views of the Bernina Glacier and the Engadine Mountains.
The Grand Restaurant, the Kronenstübli Restaurant, the Le Pavillon Restaurant and the Kronenhof Lounge Bar are all available for your business meetings, corporate events or parties.
Waldhaus Hotel (organization of an event at the hotel St. Moritz)
The hotel opened in 1908 and has been owned by a family dynasty throughout, which has contributed to its excellent traditions and historic atmosphere. For example, the hotel still plays an old Welte-Mignon mechanical piano, which was bought and installed here in 1910. The Waldhaus is located 9 km from St. Moritz, which can be an advantage for an event that requires a more relaxed and private atmosphere, while still having all the infrastructure within easy reach.
Each of the hotels listed has its own unique character, but what they have in common is that they all offer first-class service and stunning Alpine views for events in St. Moritz.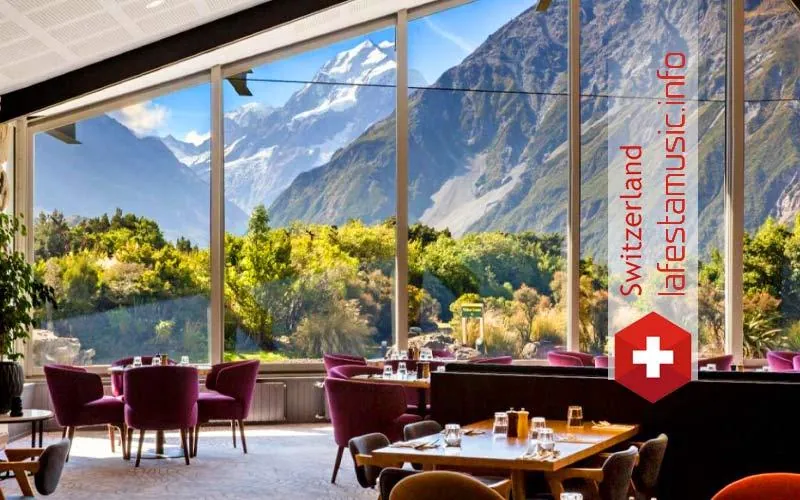 The best restaurants in St. Moritz for wedding parties and corporate events
St. Moritz is home to some of the best restaurants in the world, renowned for their gastronomic experimentation (from traditional Swiss cuisine to contemporary). Here are some of the best restaurants in St. Moritz for events:
Paradiso Mountain Club & Restaurant
One of the best restaurants and clubs on the mountain. Paradiso has several levels with large terraces for panoramic parties in St. Moritz. From here you can enjoy breathtaking views. The restaurant is part of the Badrutt's Palace Hotel, so any questions regarding the organisation of your private event or wedding banquet can be directed to the hotel's events department.
The restaurant is renowned for its traditional mountain fare and its blend of Swiss cuisine with modern trends (from barley pork belly soup to lobster roll with seaweed).
Sky Bar St Moritz (party bar in St. Moritz)
This new restaurant-bar with panoramic views and terrace is located in the new Monopol Hotel and was ranked 3rd in the category "Best Bar & Lounge in Switzerland" (Best of Swiss Gastro Award). This makes it the ideal place for a private party or a business meeting with a panoramic view of the resort of St. Moritz.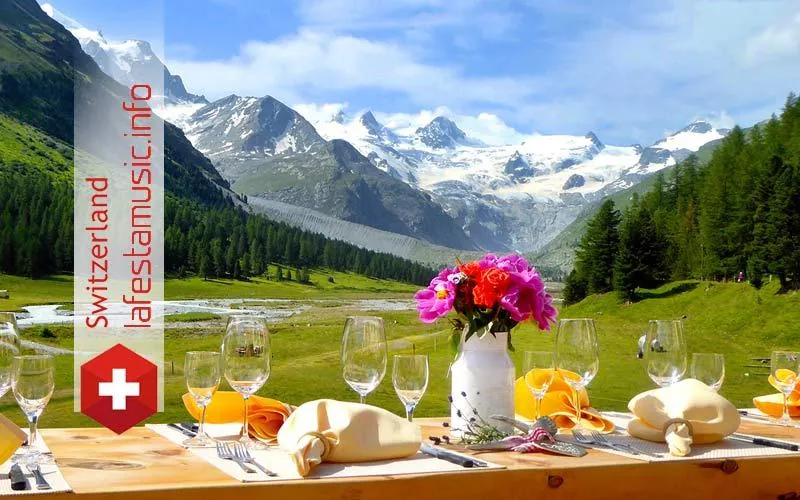 Ecco on Snow (original restaurant for company party in St. Moritz)
A restaurant with an original interior, located in the Giardino Mountain Hotel. The restaurant has been awarded two Michelin stars and offers modern European cuisine. The beautiful dining room can accommodate up to 70 guests for your wedding or private event. The hotel also features the Hide & Seek restaurant and a cosy lounge bar.
Talvo (Swiss restaurant for an event in St. Moritz)
Restaurant Talvo is located in an old farmhouse dating from 1658 in the pretty village of Champfèr near St. Moritz. The Talvo is renowned for its innovative contemporary European cuisine, for which it has been awarded a Michelin star.
The restaurant has 4 separate areas for banquets and receptions in St. Moritz. The ground floor can accommodate up to 40 people (this is the largest room). The Gallery is an open space on the balcony of the second floor, which also overlooks the lower part of the restaurant (accommodates up to 35 people). If you combine these two rooms for an event, your party can accommodate up to 75 people. The restaurant also has a small wooden lounge (for up to 20 people) and a small sun terrace.
Balthazar (modern event restaurant in St. Moritz)
This is a new concept restaurant (opened in 2019), which is presented in St. Moritz in two versions: Balthazar (traditional and classic menu) and Balthazar Downtown, which combines the best trends in Mediterranean cuisine, including seafood dishes. If your event or party in St. Moritz is designed with a modern or nautical theme, then Balthasar will be able to satisfy this concept.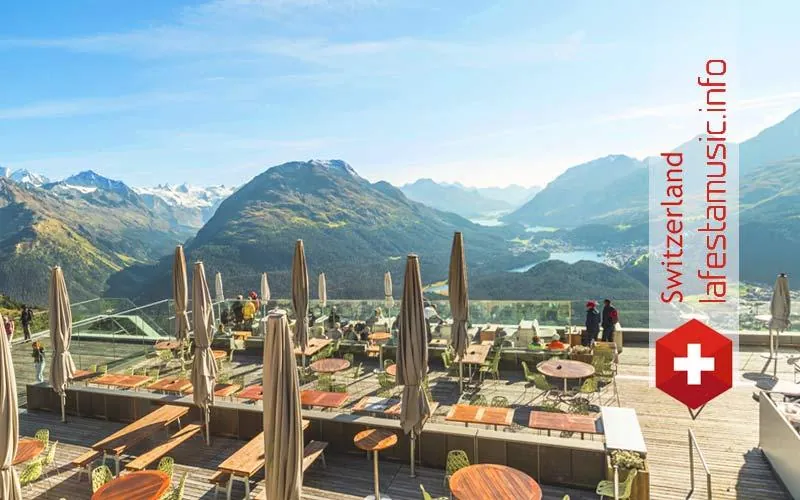 Da Vittorio (Italian party restaurant in St. Moritz)
A cozy Italian restaurant in the Carlton Hotel St. Moritz. Opened in 2012, it received its first Michelin star in 2014 and a second star in 2020. The restaurant offers both traditional and modern Italian cuisine and several rooms for intimate events and aperitifs in St. Moritz (main room for up to 45 guests and a separate room for up to 14 guests).
Chesa Veglia (authentic restaurant for a Swiss wedding in St. Moritz)
This historic restaurant is located in a traditional Engadine farmhouse in the heart of the resort. The restaurant has an authentic Italian pizzeria "Heuboden" with a stone oven. If you are planning an Alpine or Italian-style event in St. Moritz, the Chesa Veglia is the perfect choice. It has a large banquet hall (up to 90 guests) and a private dining room (up to 20 guests).

When choosing a restaurant or bar for your event, remember that some establishments have seasonal opening hours. The winter season usually runs from early December to early April and the summer season from June to October.
All in all, each of these restaurants in St. Moritz offers a unique dining experience and great venues for private events. Whether you are looking for traditional Swiss cuisine or modern European dishes, these restaurants are sure to impress.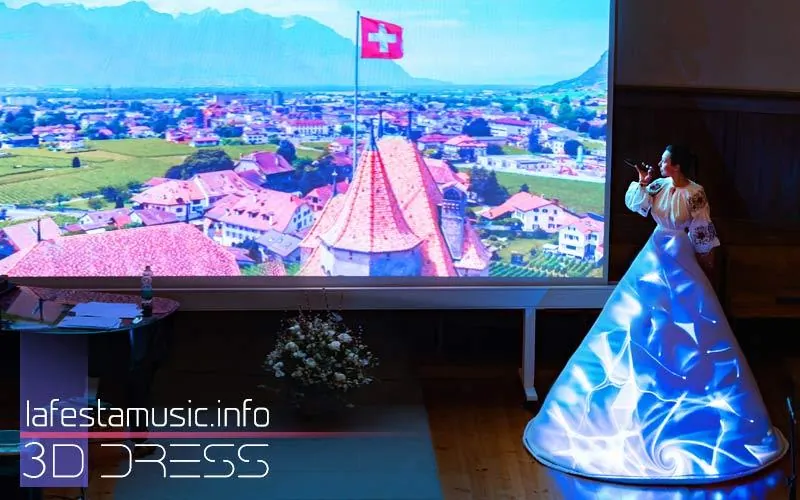 The best events in St. Moritz
St. Moritz has a reputation for hosting some of the most original and expensive European parties. Here are some of the more notable events regularly taking place in St. Moritz:
Lake Races (White Turf) are races that have been held every February on the frozen lake of St. Moritz since 1907. The event is attended not only by local residents, but also by celebrities. The location has several stages with live music, street food, shopping and entertainment that complement the program of horse racing on ice.
The St. Moritz Gourmet Festival is an annual event that takes place in January at five-star hotels in St. Moritz and attracts the world's best chefs. At the festival, you can attend various tastings, cooking classes, gala dinners, gastro parties, themed dinners, aperitifs and cocktail meetings.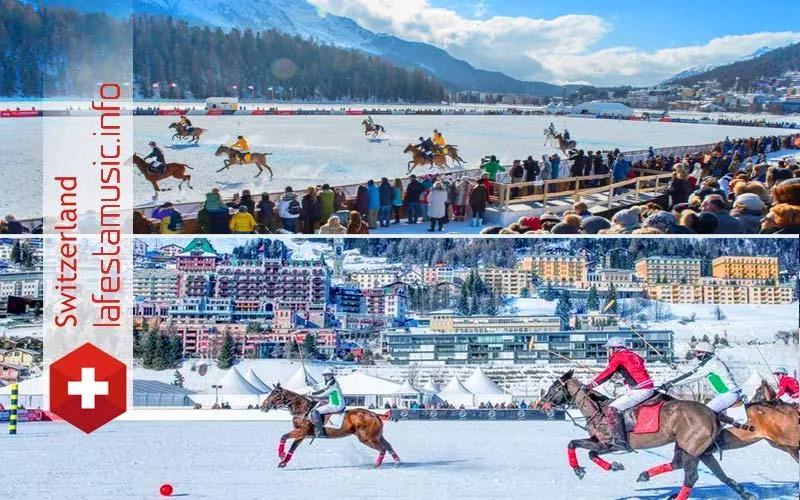 The Snow Polo World Cup St. Moritz is another annual competition held on the frozen lake of St. Moritz at the end of January. The event attracts the world's best polo teams to compete in this unusual high-altitude environment.
Golf Club (Engadin Golf Samedan & Zuoz-Madulain). During the warm season it is possible to organise an event or a leisure activity for the guests of your party at the St. Moritz Golf Club. The course is situated at 1670 metres above sea level in a picturesque alpine valley. The fee for playing all 18 holes is around 85 euros.
Engadin Art Talks is an annual event that brings together artists, curators and collectors to discuss contemporary art and culture. Talks are held in various locations throughout the Engadine Valley, including St. Moritz.
Vintage cars. St Moritz hosts an annual vintage car meeting and rally. The most famous of these is the "British Classic Car Meeting", which brings together connoisseurs of classic British cars with test rallies at the Concours d'Elégance. Another famous meeting (Passione Engadina) hosts an annual show of classic cars made in Italy.
Lake Silvaplana. In summer, competitions in various water sports are held here: windsurfing, sailing, kitesurfing. Thanks to the constant winds, this place is suitable for such entertainment. It even hosts the world championship of a new sport, wingfoil (Wingfoil World Cup). So if you are planning a lakeside event or want to add some water activities to your party programme, the resort of St. Moritz is the place to be.
Panoramic trains. Some of the most scenic train routes are in Switzerland and 2 of them pass through St. Moritz. The Glacier Express connects several resorts in an eight-hour journey: Zermatt - Brig - Andermatt - Chur - Davos / St. Moritz (almost 300 bridges and 90 tunnels with an alpine pass at an altitude of 2033 metres). The Bernina Express takes you from St. Moritz over the Bernina Pass (2253 metres) to the Italian part of Switzerland (Lugano). You can hire one of the carriages for your event or business reception with a panoramic view of the mountain rivers, viaducts and, of course, the heart of the Alps.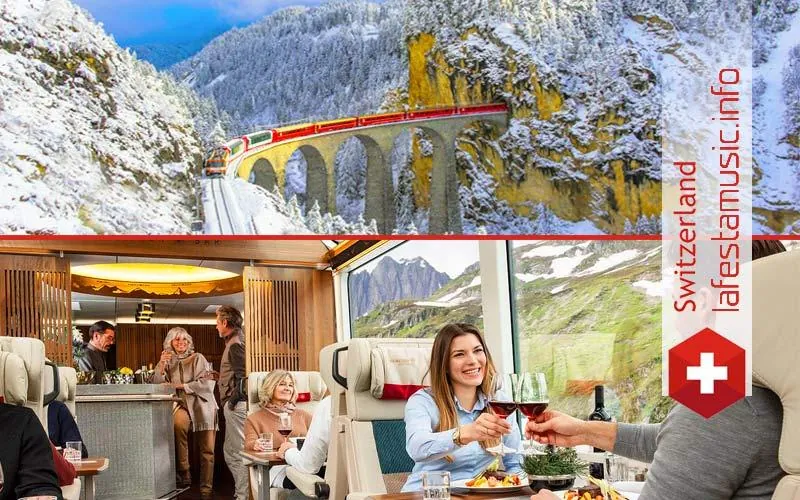 More articles about the best event venues in Switzerland:
«Swiss castle event planning»
«Corporate events, parties and weddings in Zurich»
«Renting a castle for a wedding in Switzerland»

© Ihor Kuksenko
Use of the article "Event party in St. Moritz. The best locations for weddings and corporate events in St. Moritz" without an active link to the website www.lafestamusic.info is prohibited.