Each location has unique features (size, layout, number of guests and program of the event), which creates unique requirements for sound equipment and its proper setup.
Regardless of the format of your event (business meeting, private party, wedding ceremony), a professional organization implies the need not only for a beautiful location, decor, and buffet but also for high-quality sound equipment. Poor quality of the audio system or microphone noise (hum, whistle) will distract the guests present from what is happening and spoil the impression of the event. Therefore, professional sound equipment (PA System) + an experienced sound engineer are key components of any event.
My name is Ihor and I have personal audio equipment which I rent out in the canton of Zurich (Horgen, Thalwil, Uster, Rapperswil, Winterthur, Wadenswil, Wetzikon) and throughout Switzerland (rental of sound equipment in Zug, Lucerne, Bern, Basel).
Technical support includes not only professional equipment (speakers, mixing console, microphones, DJ equipment, switching) but also delivery, configuration and support throughout your event or wedding.
Also, I will be happy to become a sound engineer and DJ for your events, because I have been professionally organizing concerts around the world for more than 15 years. I perform as a DJ (including concerts of our music band), VJ (video mapping on various surfaces), write original music (stylish lounge opera) and create various entertainment shows (laser harp show, 3D singer show, etc.).
QUESTIONS AND ADVICE:
What is the cost of renting sound equipment and the work of a sound technician (sound engineer)?
The cost will depend on several factors: the date of the event (if it is a holiday); equipment delivery distance; duration of work (4-5 hours or all day); the complexity of work and additional tasks.
The estimated cost of a 5-hour rental of a basic set of sound equipment (including delivery and work of a sound engineer):
- 500 CHF (rental of sound equipment in Zurich, Zug and all cities near Lake Zurich: Thalwil, Wedenswil, Horgen, Richterswil, Rapperswil, Zollikon).
- 650 CHF (audio equipment rental in Lucerne, Bern, Basel, Winterthur, St. Gallen, Chur, Schwyz, Aargau, Liechtenstein).
- 750 CHF (sound equipment rental in Lugano, Davos, Lausanne, Geneva, St. Moritz).
This rental price is small (considering all the time of work), because the sound equipment should be ready one hour before the event. If we add assembly/dismantling and transportation to this time, then the total working time will increase by several hours. Therefore, even a small event (only 3-4 hours) requires about 7-8 hours of work for a technician/sound engineer.
If you also need the work of a DJ or musicians, then the additional cost will depend on the time of the performance.
- 300 CHF (DJ 2-3 hours of background music in the canton of Zurich, Zug) or 500 CHF (DJ 4 hours);
- 600 CHF (DJ 2-3 hours, including 60 minutes duet performance with a girl musician: accordionist, flautist, harpist, pianist);
- 700 CHF (DJ 2-3 hours, including 60 minutes duet performance with a singer);
- 1000 CHF (DJ 2-3 hours, including 60 minutes performance of a musical group: trio).
Also, for 250 CHF you can rent our projector (including an extra laptop and VJ work) to showcase your special video. If necessary, for an additional fee, we can create special video content for your event or make video mapping according to the shape of some object (wedding cake, presentation car, etc.).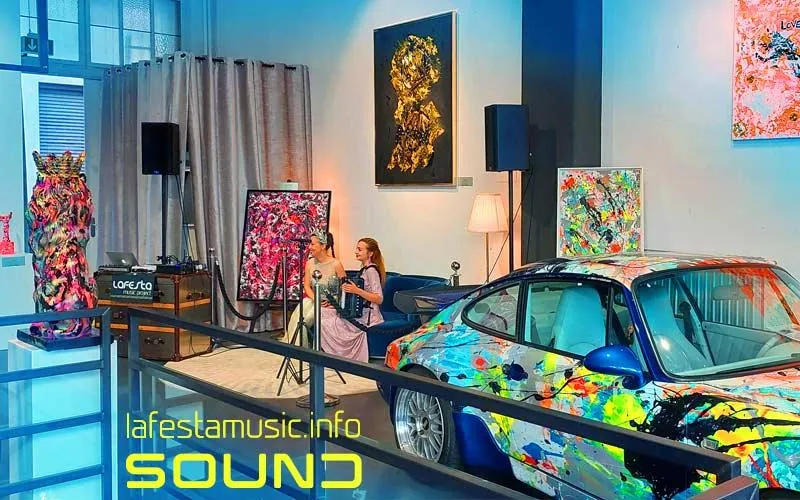 What is included in the cost of renting audio equipment?
When you rent audio equipment, the price includes a set of concert speakers, a mixing console, microphones, and necessary cables, as well as delivery and early placement of all equipment at the location. At least 1 hour before the first guest's arrival, all sounds will be placed and properly tuned.
What should the location provide?
To use rented sound, you need to provide just a few nuances:
- connection to power supply 220 W;
- a small table or stand for equipment;
- if the sound equipment is placed in an open-air location, then it needs a canopy to protect the mixing console and other equipment from rain and direct sunlight (on a hot day).
Why rent sound equipment if the location has its sound?
It all depends on what kind of sound is available at the location. If these are small speakers fixed under the ceiling, then using them for live performance will not be comfortable. Due to the low power (150-300 W), they are intended only for background music. If you try to make the sound louder, the sound quality will get worse, including the speaker humming.
If there are professional concert speakers at the location, then specify the cost of renting them along with the work of the location technician. It can be cheaper to rent sound equipment delivered (and it can be of better quality) than to use sound speakers from a restaurant or event hall.
Rental of sound equipment near me (Canton of Zurich: Horgen, Thalwil, Rapperswil, Winterthur, Wadenswil, Richterswil and throughout Switzerland: Lucerne, Zug, Schwyz, Bern, Basel).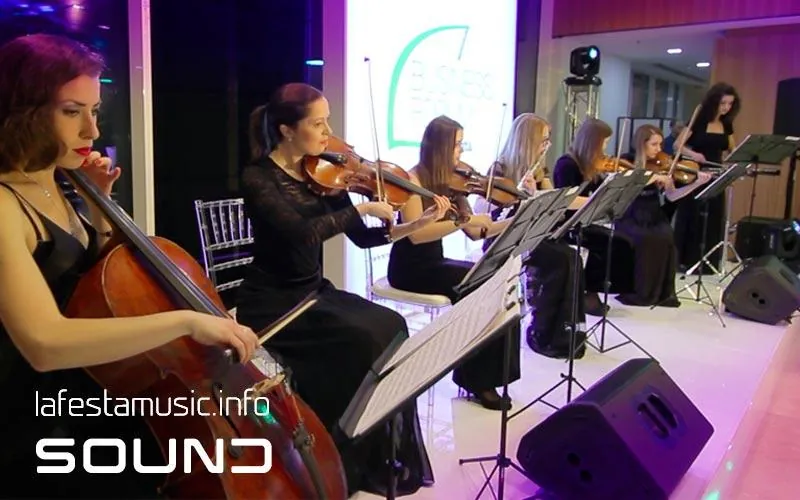 How much sound power is needed for the event?
The first step in planning an event is to decide how much sound is needed for your location. For a small hall or restaurant, a pair of stereo monitors may be enough. If you are planning a big party, dance floor or outdoor event, then it is better to use additional speakers for surround sound. In large rooms or halls with a complex layout (for example, in the form of "L", or "П") additional sound monitors will create an even sound in different parts of the location. This will help to avoid a situation where it is too loud near the stage, and the guests are forced to speak loudly, while in another part of the hall, the sound is quiet and unintelligible. After all, the more location and participants, the more passive noise.
Why do I need a sound engineer for an event/wedding?
If concerts and sound engineering are not your professional occupation, then you are unlikely to delve into such questions: how better to place the sound about the audience; at what height should locate the tweeters; differences between a microphone for a speaker and an instrument microphone; how to remove the frequency due to which the microphone can squeal or buzz.
Therefore, you need a sound engineer to set up high-quality sound equipment and control the entire audio stream. Only a specialist can place the correct sound accents, cutting off those frequencies that create unnecessary background and interference.
A sound engineer is guarantee that each part of your event will have the necessary volume and clarity of sound, which makes life easy (not only for all speakers and artists but also for the organizers of the event). So let me help you focus on the event itself and not on the technical issues related to sound (Zurich, Horgen, Thalwil, Rapperswil, Wadenswil, Oerlikon, Richterswil).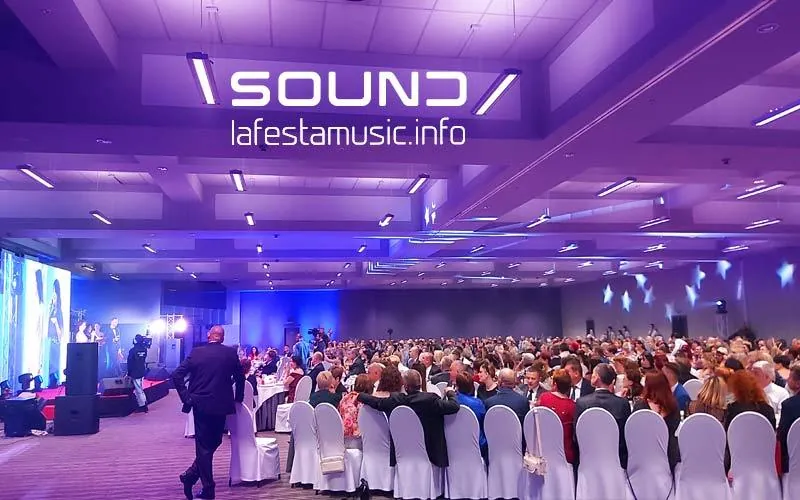 Where is the best place for sound equipment on location?
The main rule: is to not place sound portals in the corners of the room or close to the wall, as this will distort the sound frequencies. Since all rooms have certain surfaces that reflect sound (walls, glass, metal objects), people hear not only the sound coming from the speakers but also its reflection from all objects. And the larger the room, the more noticeable the effect of echo and extraneous noise (this is due to a sound delay of more than 30 ms). Therefore, for large locations or to create surround sound, you can place speakers in different parts of the hall. This will balance the volume level around the perimeter of the location and you will not have too quiet or too loud areas.
If speakers or artists are scheduled to perform during the event, then the main sound should come from the stage. Ideally, the speaker and the singer should be between the sound portals. But you need to remember that the closer the microphones are located to the front of the speakers, the higher the likelihood of feedback (squealing and buzzing of the microphone). This happens because the microphone picks up the sound of the speakers. Therefore, I once again recommend having at your event not only sound equipment but also a sound engineer for its proper setup.
Is a preliminary meeting at the location necessary to discuss technical issues?
If the event location has a complex layout or many nuances with the placement and connection of equipment, then it is better to arrange an early meeting on the spot (provided that you rent sound equipment in Switzerland: Zurich, Lucerne, Zug, Schwyz, Winterthur, Basel, Bern) . The sound engineer will be able to discuss all technical issues related to the placement of the PA system (loudspeaker), switching, and equipment setup. This will avoid the situation when it turns out on the day of the event that some specific cable or additional extension is needed.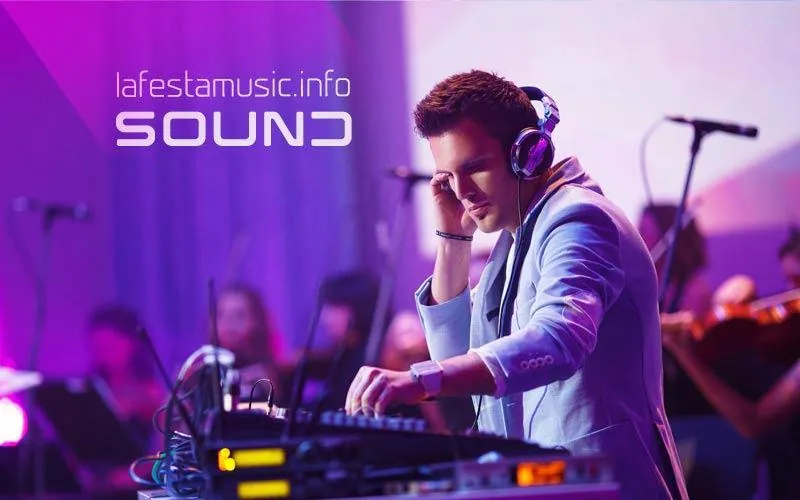 Is a DJ required for our event?
Each event should have its own special musical style, depending on the format of the meeting, the interior and the scope of the company. After all, even background music for a business reception can have different styles: lounge, jazz, bossa nova, ethnic, and ambient. If you don't want a standard playlist from your home laptop or a typical compilation of tracks from a restaurant to sound at your event, then you need to invite a DJ who will create the perfect background sound.
I have all the necessary DJ equipment and 15 years of experience performing at various events: fashion shows, gala dinners, presentations, business receptions, wedding ceremonies, private parties, company corporate events and work in the best hotels, clubs and restaurants. Usually, I connect all the equipment in advance and an hour before the arrival of the guests you will already have perfect sound at the location.
If necessary (depending on the style of the event), I can complement the DJ set by playing musical percussion and electric drums with the sounds of various musical instruments or perform in a duet with an accordionist, flutist or singer.
Book musicians and sound equipment in the cantons of Zurich, Lucerne, Zug, Schwyz, Bern, and Basel.
What do I need to prepare for an outdoor event?
If you are planning a corporate barbecue, a pool party or a wedding ceremony in nature, make sure that the sound equipment is placed under a canopy (especially the mixing console). Direct sunlight can heat up the mixing console and interfere with its operation. This can be easily avoided by placing sound equipment under a terrace umbrella, a tree or under a special canopy. Also, the canopy will allow you not to interrupt the meeting by turning off the sound equipment from the power supply during rain.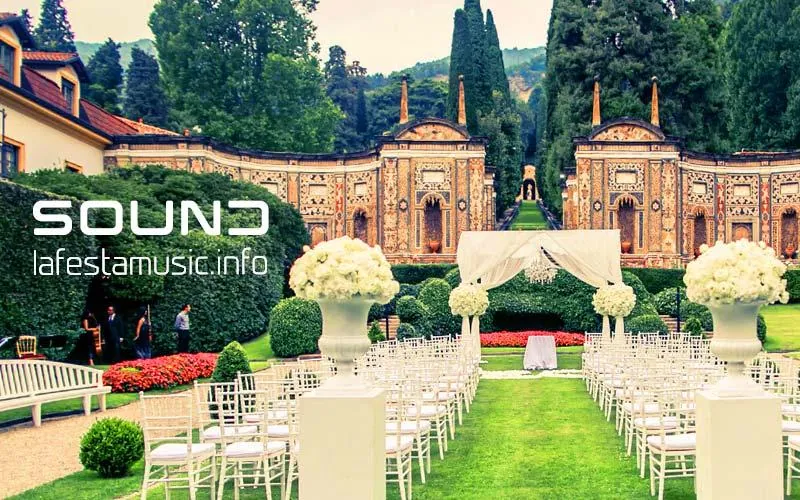 Is the event possible without PA equipment?
In my experience, event organizers were more likely to regret not having the necessary sound equipment than having it in abundance. Of course, there are events without sound (for example, a wedding in a small church with good acoustics or a banquet for 10-15 people). But even in these situations, there can be an exception to the rule if you need to use music playback.
Often people make the common mistake of thinking, "I'm going to have an acoustic music band, so I don't need to rent speakers." But during the performance, it turns out that the sound of the saxophone is much louder than the guitar with nylon strings or the singer is hard to hear because of the drums. And such nuances are easily corrected by subsonic microphones and by adjusting the frequency balance and volume level. But this requires a minimum set of sound equipment / loudspeakers. Therefore, if your event is really important to you and you want everything to be perfect, I would recommend renting sound equipment. In addition, it will help out even in force majeure situations (if the musicians are late or cannot perform all the time) and you can use the necessary background music with professional sound at any time.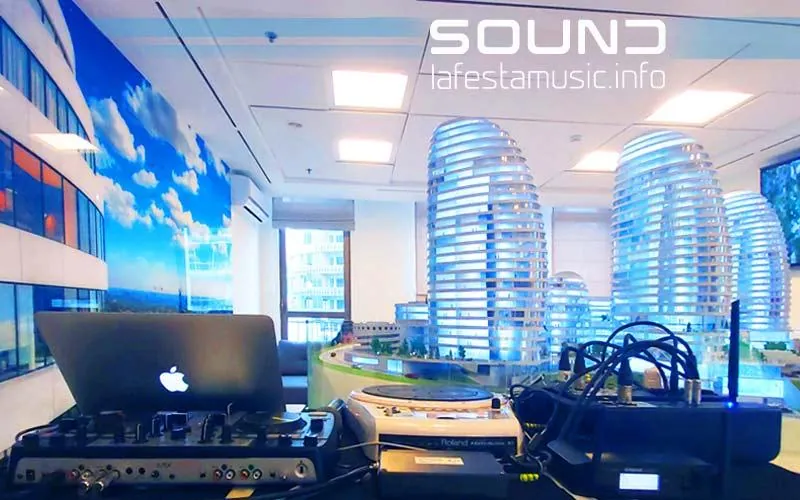 What is included in the rented basic equipment package?
1) Active speaker system Electro-Voice ZLX-12Р. These are ideal speakers for a wedding ceremony, presentation, restaurant event or buffet for 100-150 guests. The sound portals have built-in power amplifiers (1000W) and full-range speakers (with woofer and tweeter drivers) for a clear and full sound.
2) Digital mixing console Soundcraft Ui-12. This is the heart of your event's sound equipment, as all microphones, DJ equipment and musical instruments are connected to it. With built-in processors, compressors, preamps and 31-band digital EQ control, excellent sound quality is achieved.
3) Microphones of various types (vocal and instrumental).
4) Cables, switching and stands (stands for speakers and microphones).
Renting high-quality sound equipment + a professional sound engineer (in Zurich, Winterthur, Horgen, Lucerne, Bern, Basel, Wadenswil, Rapperswil) is a guarantee that the audience of your event will have a comfortable volume level, timbre and harmonious sound of speakers, musicians, DJs, video presentations and shows.