Background & relaxing music for event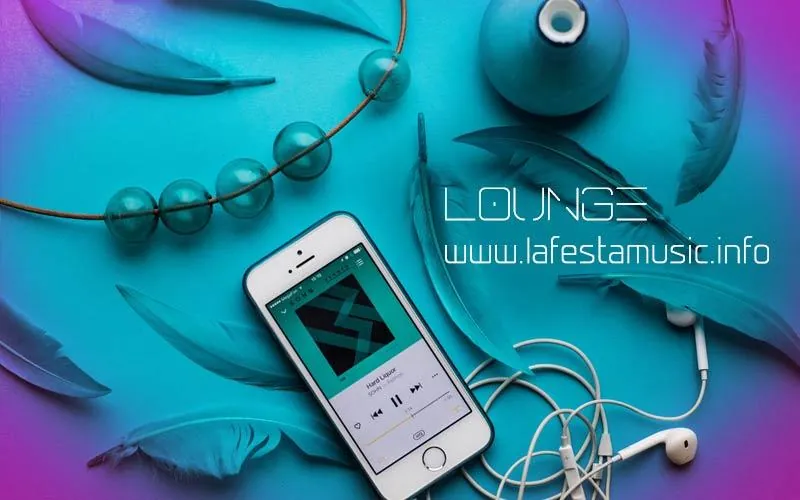 Background music is an integral part of the culture that accompanied celebrations in the ancient palaces of Persia, the houses of Hellas, the villas of the Roman Empire and the mansions of Kievan Rus. Later, in the 20th century, large factories began to broadcast pleasant, soothing music to make work easier for the workers. They even tried to correct the milk yield of cows with classical and special music. Today, background music is widespread and can be heard everywhere: in shops and salons, cafes and restaurants, hotel lobbies and lifts.
Sometimes music seems invisible, but its importance should not be underestimated. When a new restaurant opens, the style of background music is approved along with the definition of the target audience and the interior design. After all, it is hard to imagine a restaurant, hotel or event where guests are greeted by silence. A lack of musical accompaniment may only be appropriate in places where nature itself provides the sound background, with the sound of a waterfall, sea waves, the singing of birds or cicadas.
Lounge with opera voice from LAFESTA (the video was filmed in Valencia / Spain)
Due to the wide range of applications, background music includes many styles. However, in order for the calm music to perfectly match the mood of the audience (or direct the mood of the listeners in the right direction), you should choose the right style for each specific occasion (home, event, restaurant, conference).
Booking live relaxing music for private meeting, event party, wedding
Types of background and calm music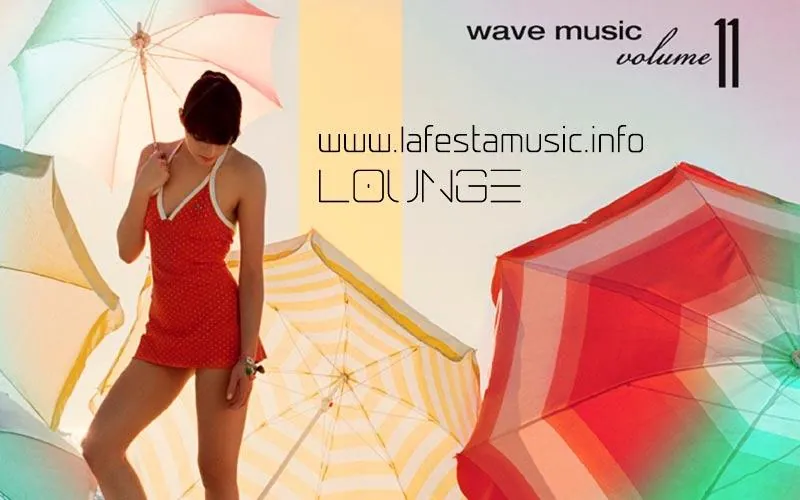 Lounge (lounge) is the most used type of background music today. Lounge in literal translation means "space for relaxation", and this very accurately characterizes its features - a light sound that gives a feeling of relaxation and comfort. Therefore, at private events and corporate parties, often perform musicians in "lounge music" format (during the gathering of guests, buffet receptions, and cocktail parties).
This style was created precisely as calm music for radio and places where people come to relax. Light music flourished in the 1950s and 1970s. At that time the background music was mostly orchestral, and many radio stations even rushed to create their own small orchestras that played instrumental versions of famous hits. But this style gained its main popularity in the late 90s. Both recordings of many years ago and new bands began to be in demand. Today lounge music took a big share of the music market and calm relaxing music is played everywhere on trading floors, in cafes, in SPA salons, and in hotels.
Lounge music compilation (Background lounge & relaxing music)
Chill Out is background electronic music, the name of which fully speaks for itself (calm down, relax, relieve psychological stress). This style appeared in the early 90s, combining many areas of modern music, but removing all the tension from them. Today Chill Out has expanded its boundaries - this is soft dance music that helps to relax even on the dance floor with a cocktail glass. Some nightclubs and bars create chill-out areas that are popular with visitors.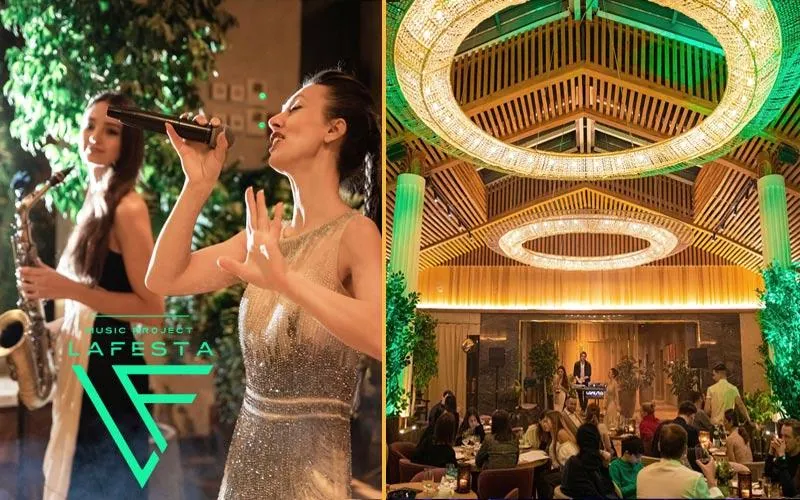 Nu jazz is a genre influenced by jazz, soul, and funk. The result was good background music with light improvisations and soulful jazz motives. Nu jazz incorporates a lot of electronic elements compared to other jazz subspecies, which makes this style more diverse and easier to understand. As a separate genre, new jazz matured only at the end of the 90s, although in some albums it sounded much earlier. In any case, this kind of electronic jazz has found its niche in the background, calm music.
Smooth jazz is another jazz genre used as background music. Its name is translated as soft or "smoothed" jazz, which means that the sound is much easier and more accessible than classical jazz. Smooth jazz was created in the 60s, but the real wave of popularity caught up with it at the end of the millennium (with the demand for calm & relaxing music). Smooth jazz today is considered the most commercial form of jazz music.
Calm jazz music compilation (Background jazz & relaxing music)
Blues (in modern sound) also can be attributed to background music. Initially, rhythm and blues were played by African Americans, who told the song about the problems and the hardships of life. Nowadays, this style has become more diverse, and less pessimistic. In the soft and calm blues, despondency changed to slight melancholy, which made it more widely available. Today the blues is played in themed bars, restaurants, trendy shops and salons. Blues background music sets visitors in a calm measured mood with soul notes.
Deep House is the most popular genre of quiet electronic music. It is characterized by a light and atmospheric sound with a minimum of instrumental parts. Deep house combined jazz and ambient motifs, a deep sound, and a minimum of vocals. Deep house is used as background music due to the lack of intensity and bursts in his compositions. Only the length of the sound and the relaxing effect contributes to a comfortable pastime.
Fragments of LAFESTA performances in deep-house format (vocal deep house)
Ethnic background music, as a rule, sounds in thematic places. Nowadays, more and more cafes, restaurants, hotels, and events have begun to be decorated in national styles. Restaurants with traditional cuisine located in a certain region can be an example of this. Calm ethnic music in such places corresponds to the general theme and creates a sense of immersion in the features of a particular culture.
Compilation of calm ethnic music (Background ethnic & relaxing music)
The purpose of background and calm music at events and weddings
Background music is not only used in hotels/restaurants to attract customers and make them feel comfortable, it also plays an important role at events.
At a wedding, background music is most often used during a gathering of guests or a banquet. It allows guests to relax and enjoy communicating with each other. Any driving or dancing music during a feast can be inconvenient as it distracts from tasting the food and chatting with guests.
A well-chosen repertoire of background music will help emphasize the style of your wedding and enhance the impressions of the most important romantic moments.
As for parties, no matter how exciting they are, it is impossible to dance all the time (unless we are talking about a nightclub). Therefore, during scenario planning, there should be selected high-quality background music that will greet the guests and help them leave all the problems outside the holiday.
Presentations or conferences should also have their own background music that matches the product or theme being presented. A successful calm musical palette and the interior of the location will become the canvas on which a complete picture of your event will be created.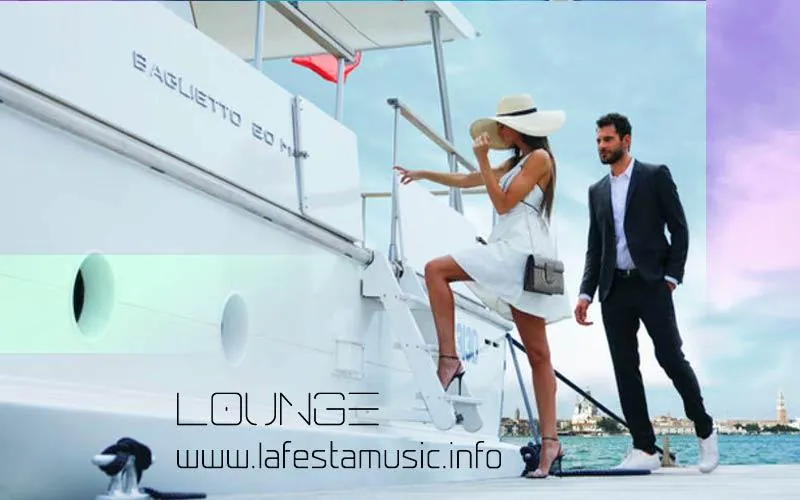 Basic rules for selecting background and calm music
There are a few basic rules for choosing background music (although these will vary from case to case):
It is better to give preference to compositions without vocals or with a minimum amount of it. If the vocal part is significant enough, then you should not choose songs in your native language, as a person immediately begins to listen to the text, distracting from the original goals.
A beat in calm music should not be too expressive and sound louder than other musical parts.
The style of background music is determined by the purpose and style of the restaurant or event. They should harmonize and complement each other, not contradict each other.
In places where calm music plays continuously, its repertoire should be wide enough and periodically updated. Otherwise, regular customers may get bored with the monotony. Otherwise, regular customers may become bored with the monotony. An exception may be hotel lobbies and other 'transient' places where people do not stay long.
Performance of LAFESTA band with lounge orchestra (solo concert in electro lounge, deep-house & opera format)
The right choice of background music is key to keeping guests comfortable and in a good mood. They are unlikely to remember exactly what was played, but their overall impression of the event or restaurant will be as positive as possible.