Book the opera singer for events & weddings (Switzerland, Germany, France, Italy).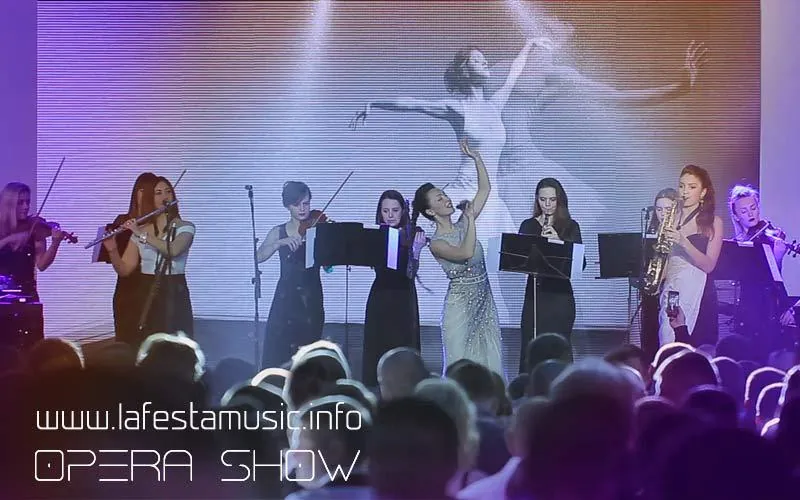 There is a whole range of events where the opera singer's performance will adorn the event's program and emphasize its status. For example corporate parties in historical buildings (opera theatres, palaces, villas 17-19th century), gala dinners at opera houses, exquisite wedding ceremonies, etc.
You can book a performance by the Ukrainian opera singer (Olga Rossi / Kuksenko), who currently lives in Zurich (Switzerland).
You can order a performance by the Ukrainian opera diva (Olga Rossi / Kuksenko), who now lives in Zurich (Switzerland).
Her original opera shows have opened such award ceremonies: Person of the Year 2018, CHIP awards (Prague), Life Styles (Dubai), Woman of the Year 2019, Sports Heroes of the Year (Kyiv), Energy Excellence Awards" (Bucharest), "TOP-100 Best Companies" (Riga), "Odesa Film Festival", the wedding of the son of Sheikh Ras al-Khaimah (UAE), fashion shows by Gianfranco Ferre and many other significant events: opening of 5* hotels, presentations of new car models, VIP weddings, etc.
Fragments of the Ukrainian opera singer's performances at various events Music Style: Classical Crossover, Pop Opera, Jazz-Lounge Opera, Electro Opera.
Olga graduated with honors from the National Music Academy of Ukraine in the class of academic vocals. She has a lyric soprano voice with a working range of 3.5 octaves. This type of voice has a pleasant sound and a light timbre.
She sang the main roles in famous operas: "La bohème", "Iolanthe", "Carmen", "Le nozze di Figaro" and became the laureate of 6 vocal competitions. In 2011, Olga created the author's program "Lounge Opera", and since 2016 she began to play the laser harp and perform in an original 3D dress. Therefore, in 2019 she was awarded the "Woman of the III Millennium" for her contribution to the development of contemporary music and art.
Opera singer Olga Rossi has a large repertoire for performing at private events, theatres and weddings, which includes classical arias in stylish arrangements, gentle romances, famous hits of modern pop opera (classic crossover), authentic folk songs and opera in the styles of lounge, deep-house and electronic club music.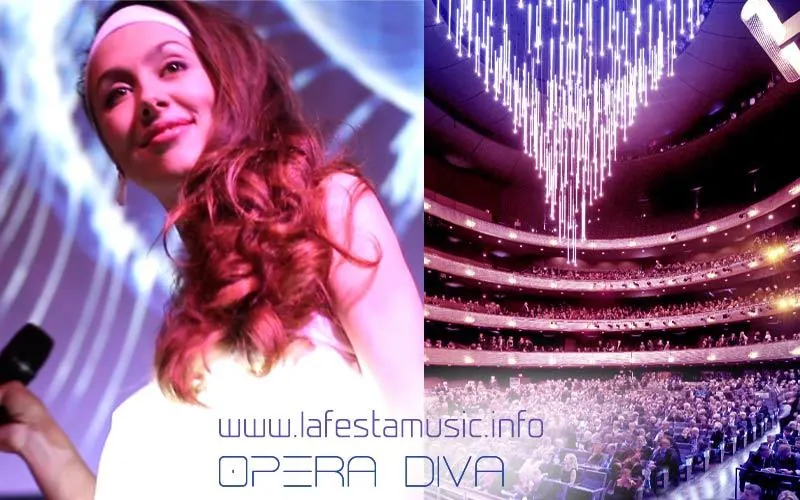 Opera singer Olga Rossi can perform in 5 different compositions (show formats):
1. Solo performance (however, her sound engineer is present at the concert). This format will allow you to focus only on the soloist. If necessary, Olga's sound engineer can be placed on stage and perform with her, as he is a DJ who plays electronic percussion with the sounds of various musical instruments. In this case, the duet performance (DJ + opera diva) will look even more original.
2. The 3D dress show is a 10-minutes performance by the opera diva with an original video projection on the big dress. The show includes 5 diverse songs with unique video content for each of them. We bring our own projector (you just watch and enjoy ;)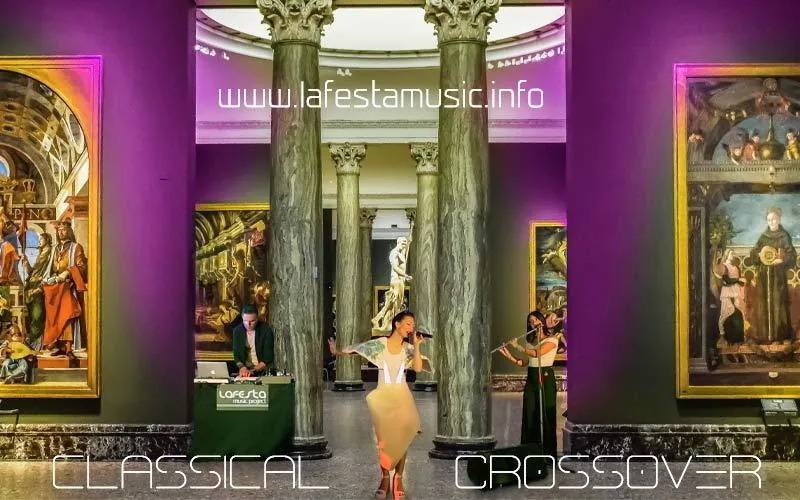 3. Opera diva accompanied by 2-3 professional musicians: charming flutist and/or accordionist + DJ/sound engineer. Such a composition is best suited for any format of the event, as live music will adorn the concert program with its sound. A performance with academic vocals can last 30-45 minutes + the same amount in other styles (more detail on the page of the LAFESTA band.
4. Laser harp show (10 minutes). Olga is the world's first opera singer to play this futuristic musical instrument. This show will surprise the most sophisticated audience and will fit into the style of almost any events (especially: IT, Future, Space, Technology). When laser harp beams appear, played by a soloist in a high-tech luminous suit, this will be the highlight of the event, which will be remembered by all those present.
5. Opera singer accompanied by a lounge orchestra (30-45 min). The composition of the orchestra can vary depending on the size of the stage from a minimum ensemble of 9-10 musicians to a full-fledged orchestra with such wonderful instruments as xylophone, harp, horn, oboe and others. Olga can perform with any professional orchestra, as there are sheet music and scores for our author's songs from the Lounge Opera program.
Show of the opera singer in a 3D dress Book an amazing opera show and the original opera singer.
Many event organizers and wedding planners think about whether academic vocals would be appropriate for an event. The answer to this question depends on the repertoire and level of the opera singer. If you need a light and joyful atmosphere at the event, then the ideal option would be the performance of famous hits with academic vocals or pleasant remixes of classic arias and romances (pop opera, lounge opera, classical crossover).
But for some events, a classic opera aria will be an ideal option. These can be themed parties: "Viennese Ball", "Night at the Opera", "Venetian Carnival" or "5th Element" (Plavalaguna's aria sounded in this fantastic film). However, if a modern opera singer has a diverse concert repertoire (from romances to pop opera, jazz lounge opera, electronic opera), then a performance will be appropriate at almost any corporate party and wedding.
Opera vocals should not be perceived only as part of large-scale events. The opera diva will be able to adorn such cozy home events as an open-air wedding ceremony or birthday celebrations near the pool. Several times our opera show was invited to perform at private parties for a small company (only 6-10 people) in a villa and a yacht.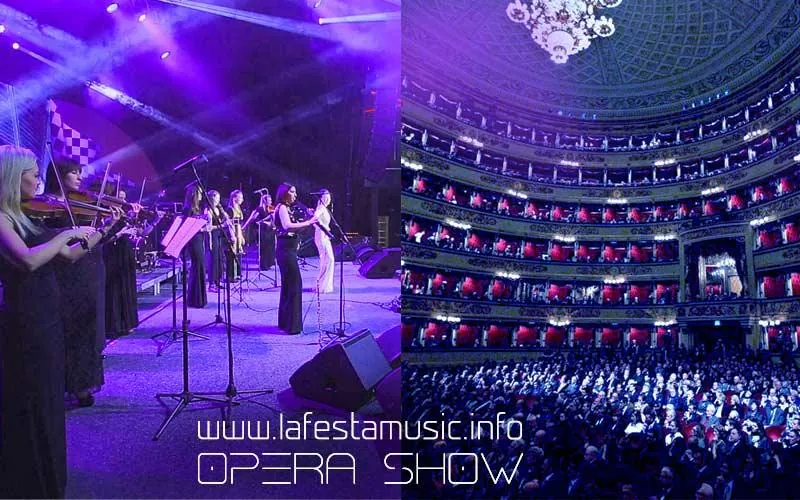 Ideas and tips for organizing an opera singer performance:
Repertoire. When choosing an opera singer, check the list of songs offered for performance. After all, it is not the fact that a famous or the best opera diva is invited that is important, but the confidence that her repertoire matches the style of your event. It is easier for many opera singers to sing arias from their theatrical repertoire, but this is unlikely to create a pleasant atmosphere at the event. Not without reason, several conductors received heart attacks right during the performance of Wagner's operas. Therefore, we have several options for a stylish opera program for various styles of events. They combined only those songs that will help raise the atmosphere of the event to a new level, and not make you feel sad.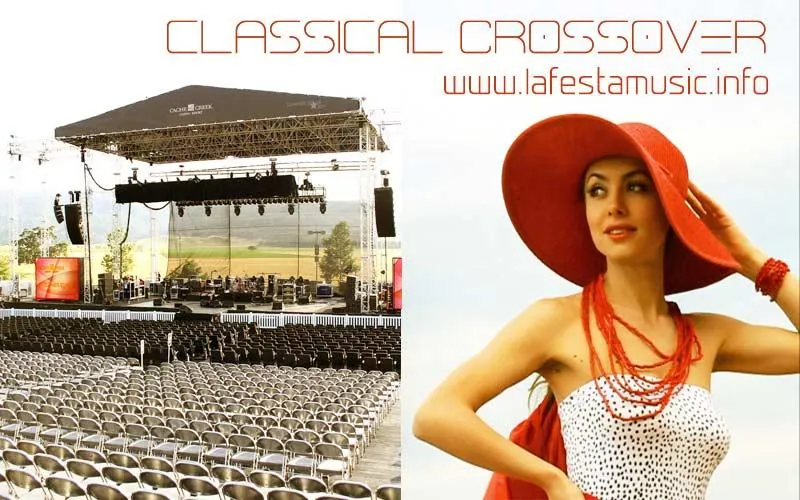 Voice timbre. Choose an opera singer by the timbre of her voice, and not by the list of competitions and theatres where she performed. You are still unlikely to be able to verify which of these is true and which is embellished. We met artists who made up incredible success stories about themselves, but this did not help during a real concert.
But even if all the regalia are true, winning the Giuseppe Verdi or Baroque singing competition is unlikely to be of particular importance for your cocktail party or corporate event. The most important thing is that the vocal timbre is pleasant to the ear of the guests of your event. The best opera singers have a bright, clear and soaring voice that does not contain unpleasant metallic sounds or excessive vibrato (which is characterized by the phrase "sings like a turkey")
Also, the opera diva, who previously performed in theatres, has the voice hardening necessary for large stages. This skill doesn't just appear. For example, the beautiful voice of Olga Rossi has been engraved thanks to 3 years of performances in opera houses and the Kyiv Conservatory. In such locations, it is necessary to fill a large theatre room with your voice without a microphone and soar above the orchestra. The next 11 years of weekly performances at various events and locations enriched her beautiful operatic vocals.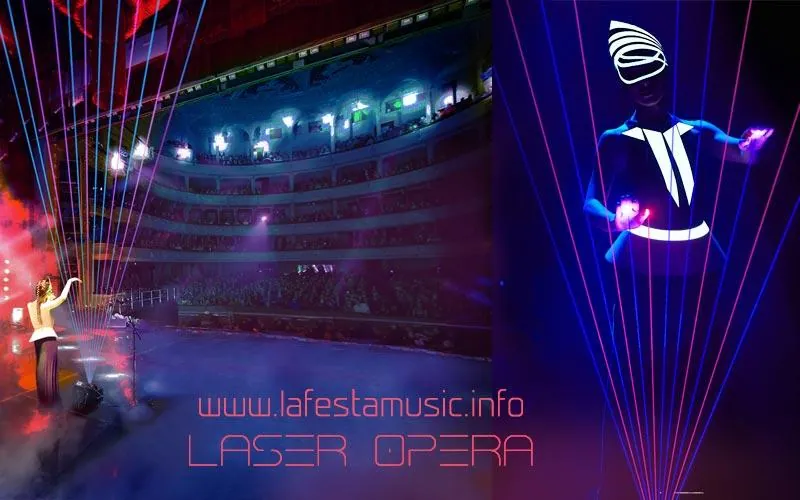 Appearance. Modern opera singers have never been required to match model parameters. But when a beautiful singer with a charming voice appears on the stage, such harmony will not leave the audience indifferent. However, the main beauty of the soloist is not in her cute appearance, but in her charming artistry.
As for the stage costume, it is better that it matches the theme of the event. As a rule, opera singers have no problems with classic floor-length dresses (although not everyone has a truly beautiful and elegant long dress). But if your party is in a certain style ("rustic", "casino", "space", "tropics", "neon", etc.), then there may be difficulties with the stage image.
Realizing the need to fit into the style and atmosphere of the event, the opera singer Olga Rossi has various options for concert costumes. She was the first in Eastern Europe to create and use exclusive luminous dresses.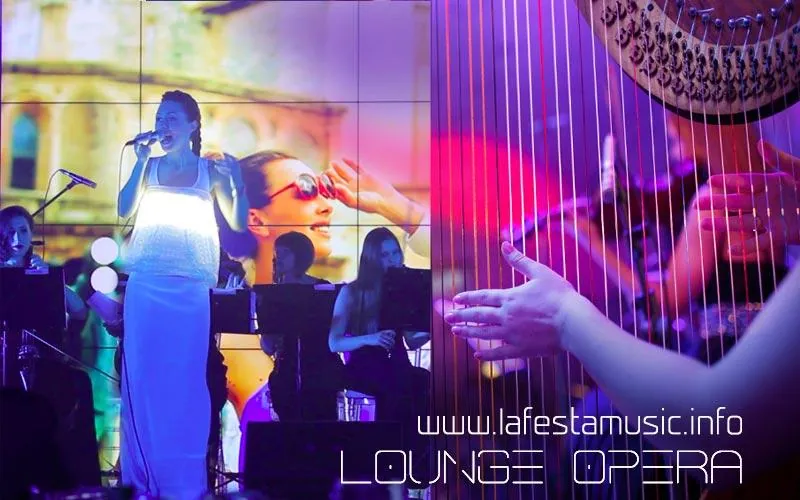 Duration of performance. At many events, the performance of an opera diva with classical arias is best done not with a long set, but with short performances of 1-2 songs each. This is exactly the case when less is better. If the performance is accompanied by musicians or an orchestra in such light styles of music as lounge-opera, deep-opera, classical crossover, then the performance of the famous opera singer can be increased to 30-45 minutes.
Performance Cancellation. If you book a performance by an opera singer who works at the theatre, there is a risk of overlap due to changes in the concert schedule at the theatre. In order to avoid overlaps, it is preferable to book a performance by an opera diva, who is not limited to working in some kind of orchestra or other theatres.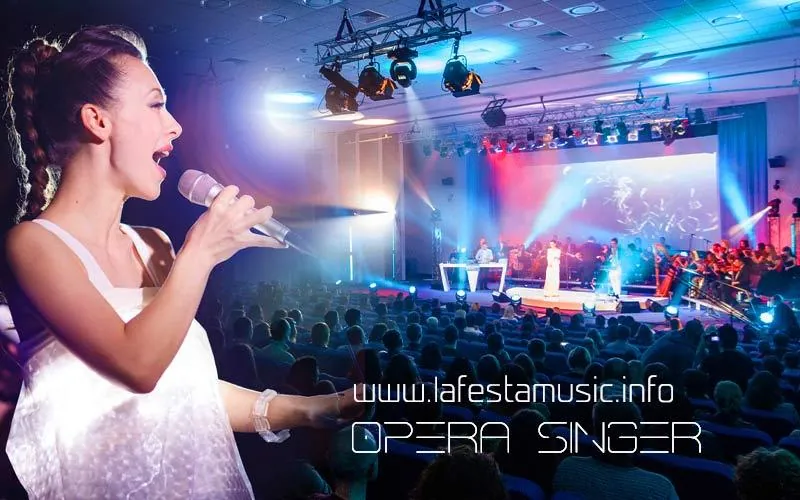 Experience of performance at events. Any professional skills are formed only with experience. There are many complex situations and nuances that occur during concerts at private events, wedding banquets, corporate parties. Therefore, it is preferable to book for an important event an opera singer with sufficient experience in such performances.
For example, during the performance by the opera singer Olga Rossi at the presentation of a Toyota car, electricity was lost in the hall and the sound equipment was turned off. She continued to sing the solo part of the song in complete silence and voiced a large car dealership with the power of her voice. This caused more enthusiasm and applause than if everything went according to plan. However, in a similar situation (at the UWFW 2019 fashion show), another artist became confused and left the stage after the stage lights suddenly went out. It only added to the awkward moment and the silence. Therefore, the experience of successful work at various events makes the opera singer the best in her field.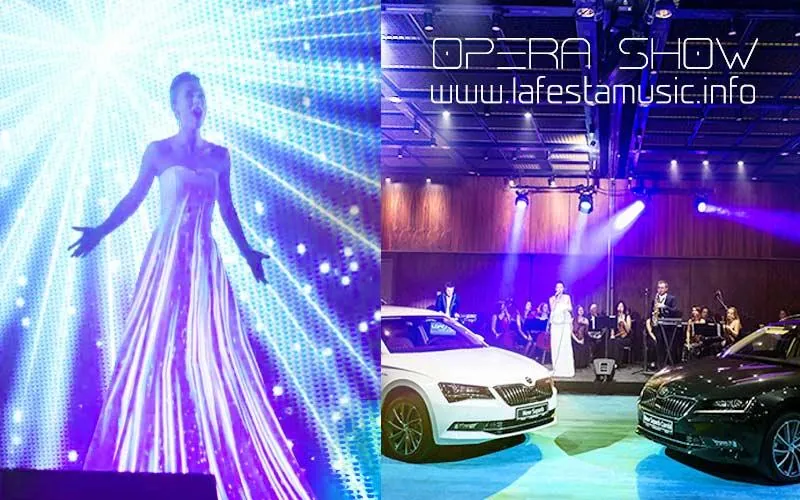 Since the advent of opera in the 16th century, famous opera singers have graced the most sophisticated events (royal receptions, dinner parties, gala events) and intimate wedding ceremonies with their voices. Modern opera has taken its own special niche in the show business and does not try to compete with other styles of music.
Concert of the opera singer with a symphony orchestra Contemporary opera: classical crossover, modern opera, pop opera, jazz opera.
Information about our other artists can be found in the "Artists" and "Best Shows" pages.